I recently attended my friends French Café inspired anniversary party. The attire was mademoiselles in red and messieurs in black. I wanted something cute but still appropriate for the occasion. I thought of just buying a dress but it had to be red or least practically red. I found a bunch of cute and adorable dresses but every option I found just wasn't red. Then I saw Can Hardly Kate Dress on Mod Cloth, I said to myself.....
"This is the dress I want, but I need it in Red!" 

I figured I had to have a basic pattern like this in my pattern cabinet. Well it turns out we didn't own anything this basic. So I did the next best thing combined two patterns; I used Butterick 5209 for the skirt and McCall's 9279 View C for the bodice (drew in the V-neck).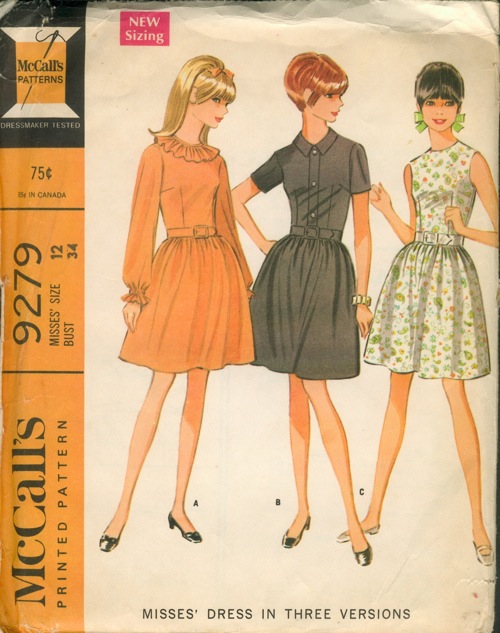 After figuring out my pattern dilemma, I went to my favorite fabric store, Michael Levine's, where I knew I would find fabric I would like. With my inspiration dress picture in hand and looking in the novelty section, I found this really cute red 50's reminiscent geometric pattern. I purchased black fabric with raised grain lines that complimented red fabric, when paired together.
I really liked the way it turned out. Since I changed the skirt pattern piece multiple times after I bought the fabric, I realized that the 2 yards of my 45'' fabric wasn't wide enough to accommodate my curved circle like skirt look in inspiration dress. So for the future when working with 45'' I would buy enough yardage to fold it in half to ensure my curve wouldn't be cut off at the ends.
Dress: made by me
Belt: Thrifited
Necklace: Thrifted
Shoes: Sofft
Happy sewing!