For all you classic movie fans, listen up! Turner Classic Movies has been hosting a 3 day film festival for the past four years--showing many movies in theaters located in the heart of Hollywood. Some films have been restored, others realeased in original 1950s 3D, and some dusted off from the vault shown to the public for the first time since their original release.
Having missed the festival last year, the girls and I were excited to catch it this time around. We were able to go and see The Great Escape (1963) on Friday, Starring Steve McQueen, James Garner, and James Coburn.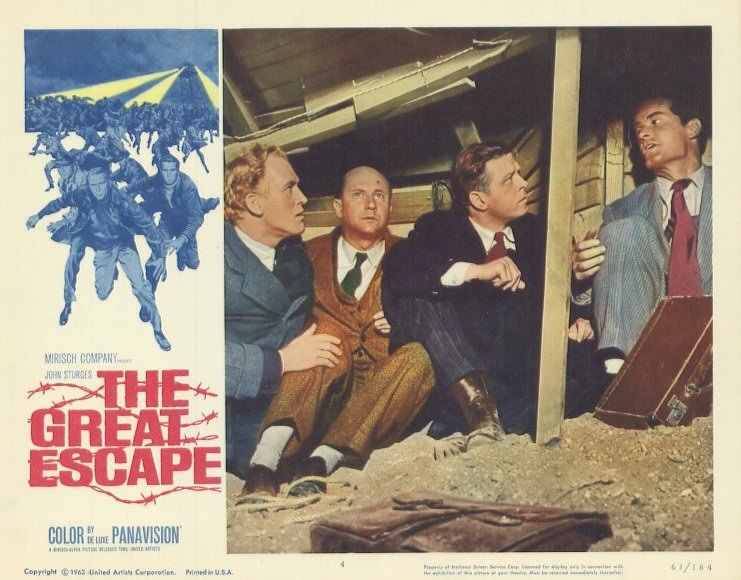 Played in the famous Grauman's Chinese Theater, it provided a fabulous vintage backdrop. It was also exciting because we had never been inside before! Viv took some snapshots of the interior of the theater and outside of it amidst the crowds and character impersonators on the iconic Hollywood Blvd.
Ben Mankiewicz
talked to the film's producer Walter Mirisch before the film began, setting the premise for the film. Over all, it was a fun experience!
Inside the theater above the screen

Decor of the lobby

Lobby Lighting

Close-Up of the lobby carpet

Wall art in the lobby
Down the stairs to the Women's bathroom
Women's Sitting Room

Its been a few weeks since we've attended but we can't wait for next year! We also atttended Sunday, but we'll share that day in another post. Long live the classics!